It took quite a while but finally I received a package from the US containing the "7 Pin Ultimate Adversary Practice Lock" from LearnLockPicking.com.
I will not go through all details as others already did a great job putting this into a video which I will include here. Simple press the red play button in the middle.
Contents
You get quite a bunch of stuff. Lots of different pins including driver security pins like spools and serrated as well as a ton of different springs. Also some extra plugs and an allen wrench. The only downside I could find yet was the pair of keys delivered with it. It seems like this key is actually for the five pinner with the last pin riding on the tip of the key. I may try to fix this by filing off the shoulder a bit. However for the lockpicking itself we do not need the key anyways.
The lock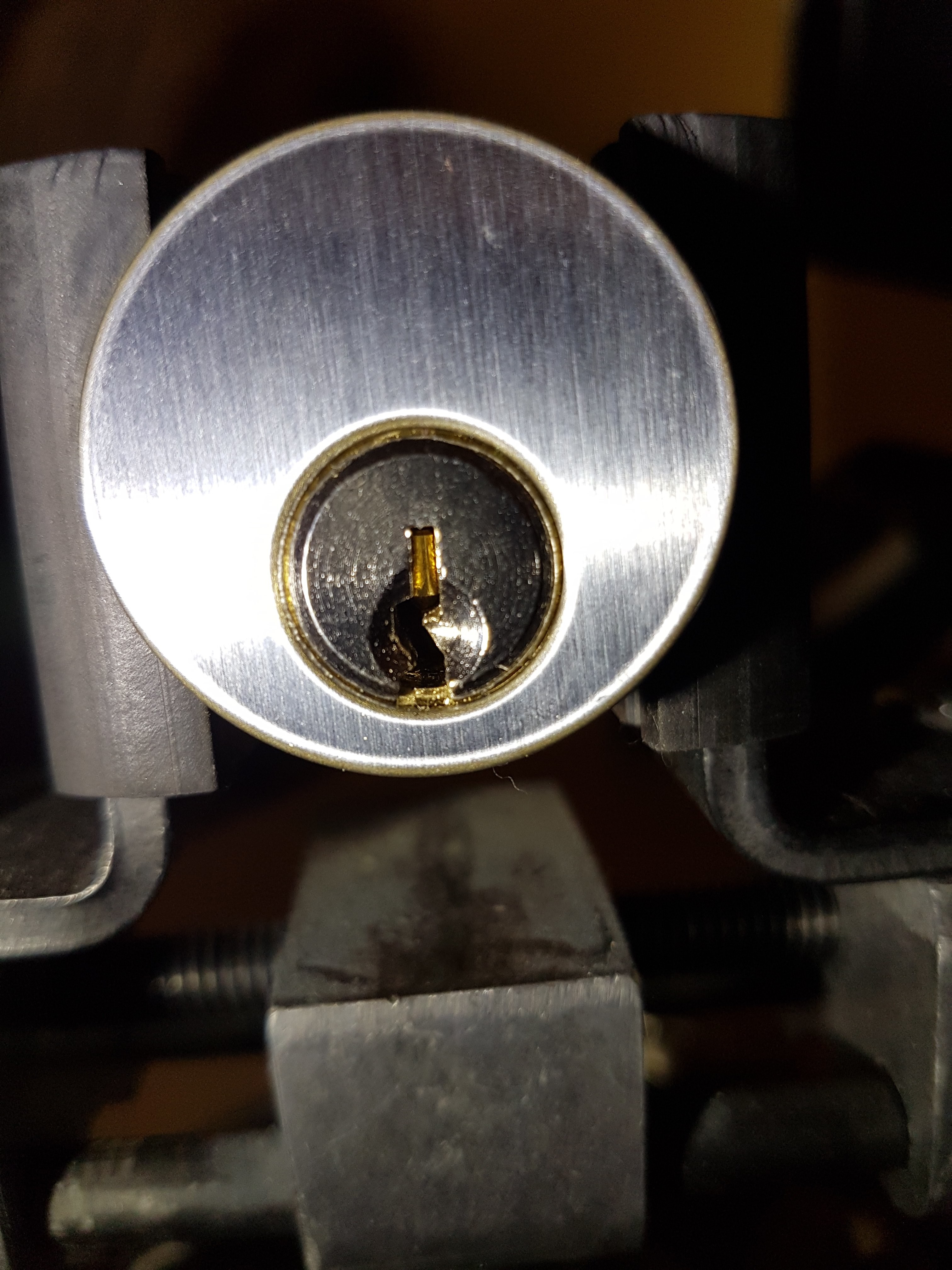 The keyway which looks pretty wide open is actually quite a challenge to maneuver inside. You have to pick from the sloping ledge and deal with the fact that the pick will easily slips of. Also to get around the edge you need a thin pick. In my case a 0.015'', but 18 thousands might work as well. If you are lucky and have lot of high cuts you might be able to let a half diamond slide along the top warding.
Picked!
A few minutes ago I managed to pick it the first time.
I pinned up the first six chambers with randomly selected key and driver pins and various springs. You can find the actual pinning below. The next challenge will be pinning up all seven chambers. Looking forward to increase my lockpicking skills.