A while ago I received a parcel from China which contained a Station P1 Mini PC which I was lucky enough to get for free in the scope of a giveaway.
In exchange they were kindly asking to provide some feedback and share experience with hit. Which I already started to do in Armbian forums by sharing a few pictures from unboxing.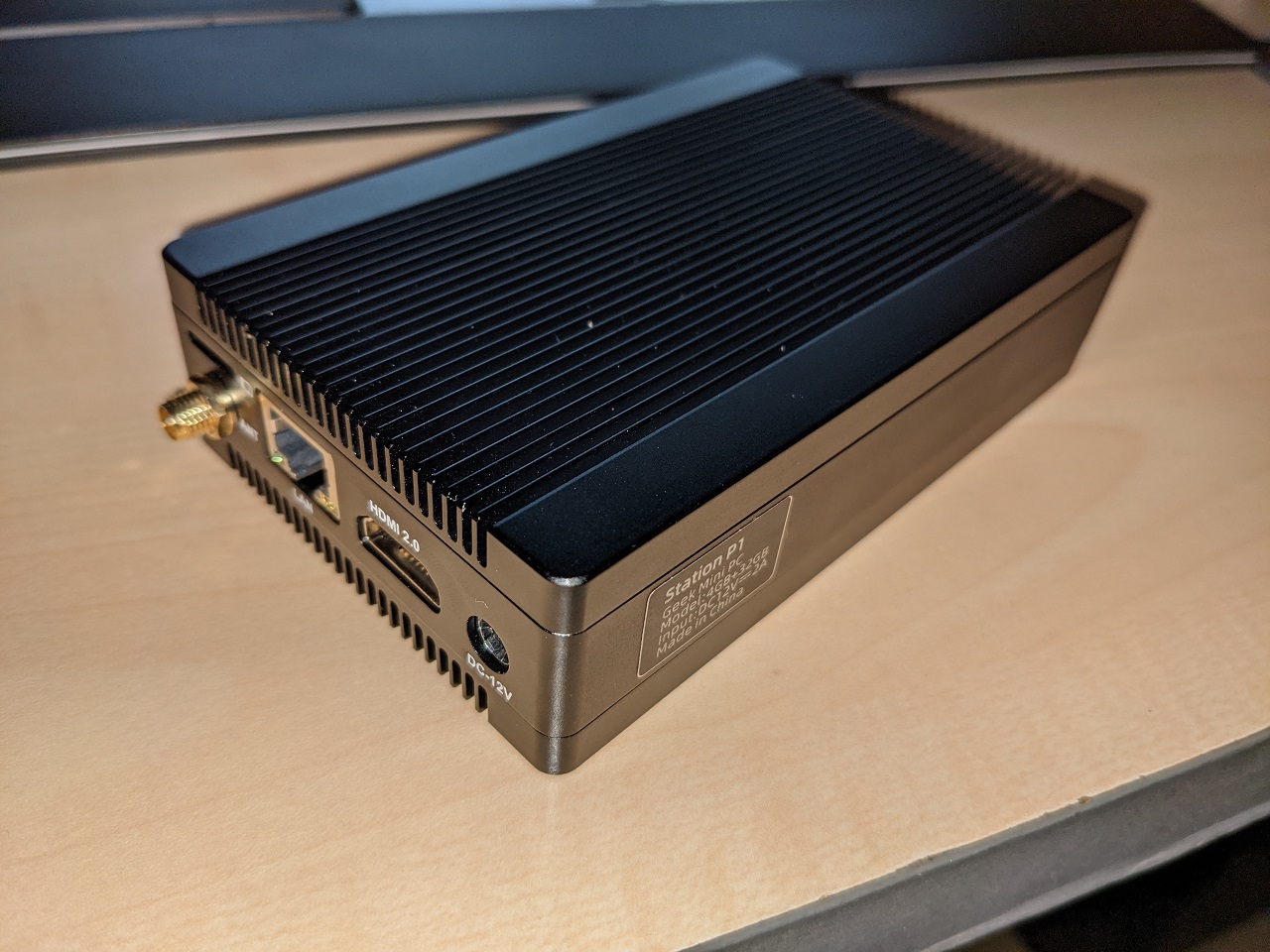 At the first startup I was greeted with an Android based system that comes shipped on the eMMC. I took a few pictures and put them in the gallery above. As you might have guessed some functions are kind a hard to understand if you from Western Europe or basically anything that is not China.
Since I never seen any advantage in using so called TV boxes and also use most of my SBCs headless I decided to start playing with Armbian and console only. So I wrote an Armbian image to a SD card and power-cycled the whole system. Thanks to 150balbes both the Station P1 as well as M1 are community supported by the build system.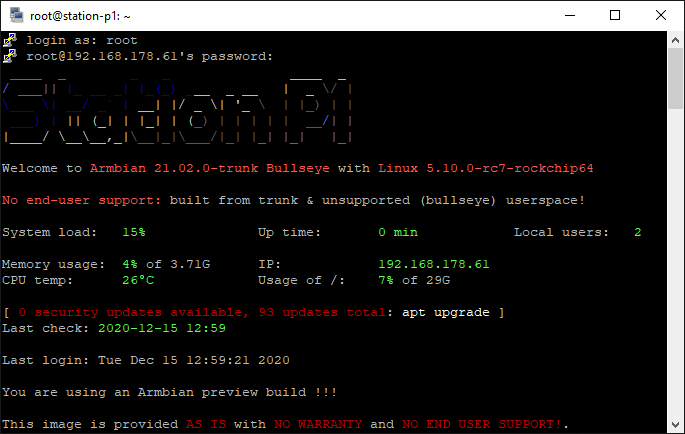 Armbian comes with a customized version of htop. As you can see all cores are present. For those who a wondering yes, the RK3399 usually clocks at 1.4/1.8GHz while the picture shows 2.0/1.5. The reason is at this time a slight overclock was in place by default which in the meantime has been altered and is now as classic device tree overlay available.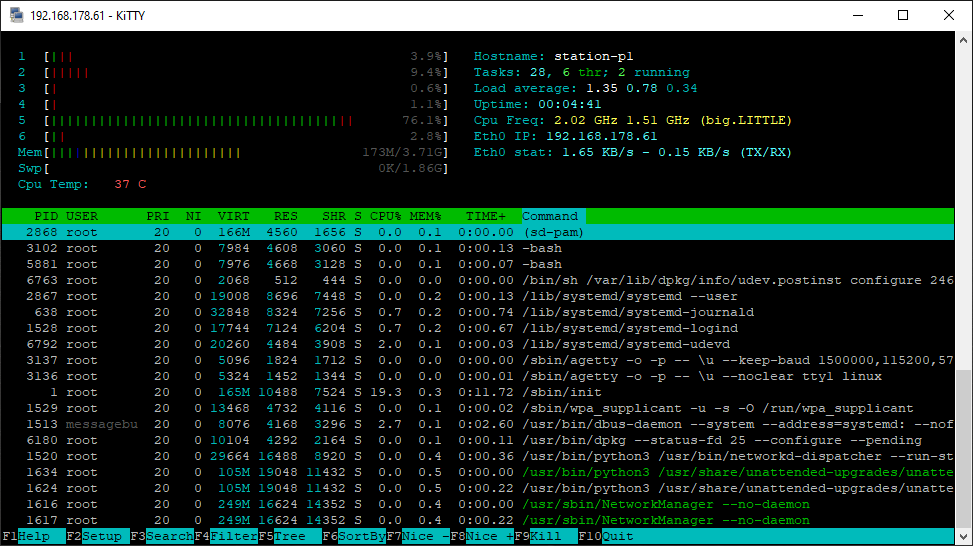 As you can see it runs nicely and since this is my first RK3399 based device I did a benchmark what aroused my interest first: cryptsetup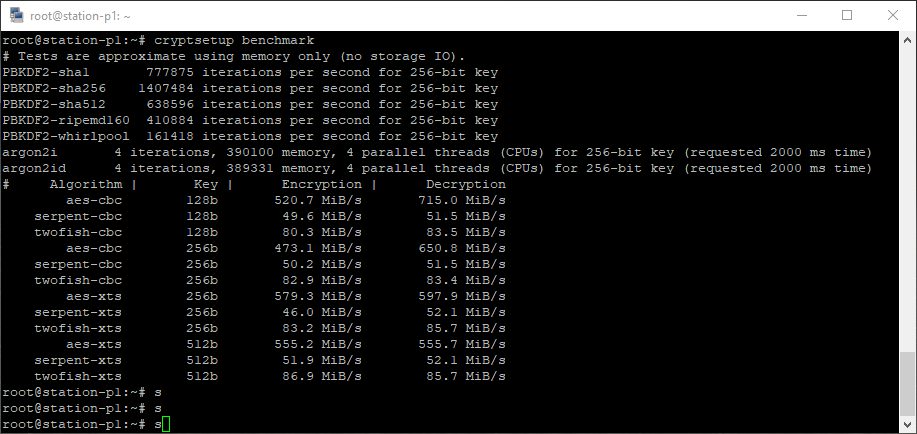 The results are to be expected in comparison to for example a Allwinner H6 quadcore.
Well that is basically pretty much it before I moved on to playing with desktop environments. This is kind a Neuland for me because I never had a SBC with enough memory on it to to some serious DE business on it. But that is a topic for another article.